Accurate and secure
timesheets at the:
Effortlessly manage employee time on our web and mobile application
No credit card required
Streamline, simplify and save
Clock-in on any device
Employees securely clock in from any client or job site with our free mobile app.

View and manage detailed timesheets from the web or on the go with your mobile device.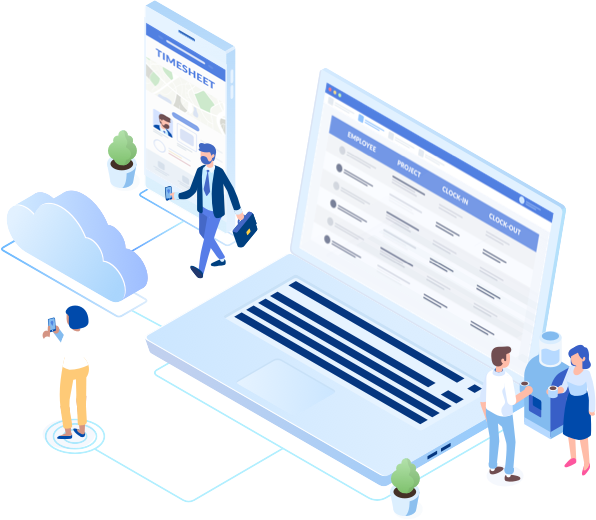 Calculate your savings
Eliminate time theft and administrative errors
Simple pricing
Choose a plan and get started with 14-days free!
Save 20% with Annual subscription!
What our customers are saying
Start saving today!
Enter your email below to start your 14-day free trial
No credit card required