Timesheet Templates
Easy-to-use timesheet templates — Download for free!
To make the switch from paper timesheets to cloud-secured workforce management, see ClockInEasy's free trial below


Get more from your timesheets
Streamline your payroll process and save up to 8% on annual costs with our cloud-based, employee time-tracking platform. Try ClockInEasy completely free for up to 14-days to see how to make timesheets work for you.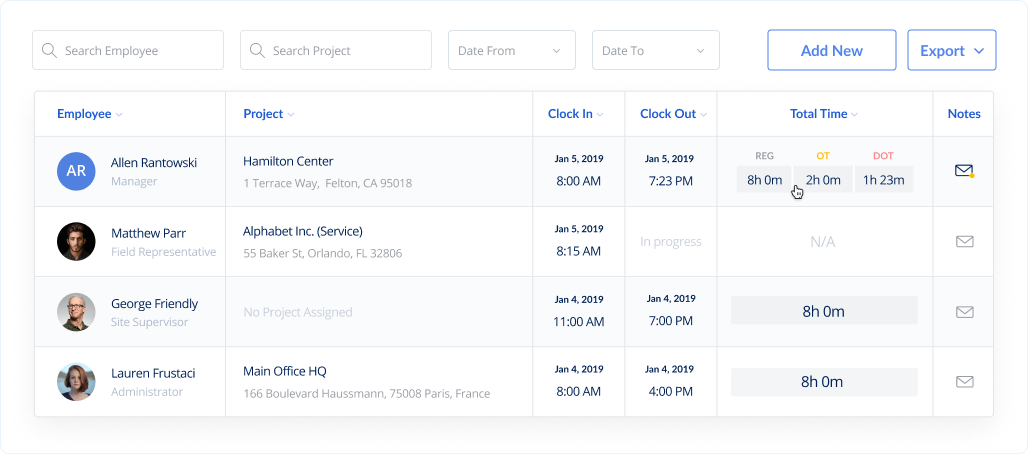 Payroll Provider
Export reports for your payroll provider in just one-click. Our to-the-minute timesheet records enable instant & accurate logs for every common payroll format.
PDF Export
View, send, and present detailed timesheet records in PDF format. From employee reviews to job-cost analysis — ClockInEasy has you covered.
CSV Export
Create a CSV file from any report; Perfect for Excel, spreadsheet analysis, or import directly to your payroll provider.
QuickBooks
Turbocharge your accounting on Quickbooks with detailed records of employee time & job costing. Import your reports directly to streamline your payroll process.
Try the better solution to timesheets
Enter your email below to start your 14-day free trial of ClockInEasy
Streamline, simplify and save
Calculate your savings
Eliminate time theft and administrative errors
Start saving today!
Enter your email below to start your 14-day free trial
No credit card required